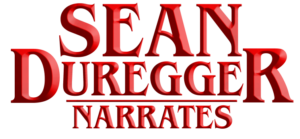 Sign up for Sean's Audiobook Review Club to receive free review copies!
For each audiobook I produce, I get a handful of US and UK promotional codes to give away in order to spur reviews on Audible. These reviews in turn help with marketing as well as sales rankings.
Audible has significantly reduced how many codes they hand out, so I need to be extremely selective when giving out review copies.  If you'd like a free promotional copy of my audiobooks in exchange for a honest review, sign up below. All fields are required. 
It is required that you submit a review within two months of receiving your free promo code. These codes are a lot more important now and narrators depend on honest reviews for sales.
Make sure you don't miss out on hearing from me!  Please check your Junk or Spam folders for a welcome email and mark the email address as a safe sender!
*Where is my Audible Listener Page?