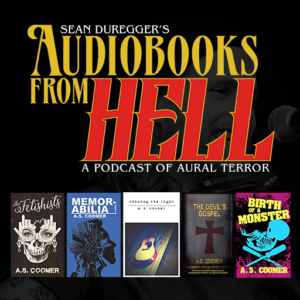 Podcast (audiobooksfromhell): Play in new window | Download | Embed
Subscribe: Apple Podcasts | Google Podcasts | RSS
We're back! My first guest of 2021 is an author who I've become a huge fan of by narrating his books. A. S. Coomer joins me to discuss the books we've worked on together as well as what we have coming down the production line. We also discuss his multiple talents including music, painting and writing.
The latest book of his I've narrated is The Devil's Gospel and his next book release is Birth Of A Monster.
About A. S. Coomer: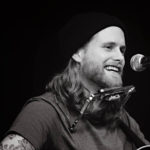 A.S. Coomer is a writer and musician. Books include Memorabilia, The Fetishists, Birth of a Monster, Shining the Light, The Devil's Gospel, Flirting with Disaster & Other Poems, The Flock Unseen, & others. He runs Lost, Long Gone, Forgotten Records, a "record label" for poetry. He co-edits Cocklebur Press. He plays guitar and sings in The Coomers & solo. He likes tacos and cats
About The Host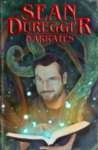 Sean Duregger is an audiobook narrator specializing in genre entertainment and a voice over artist. You can hear his narration work at SeanDureggerNarrates.com.