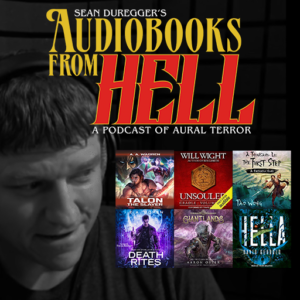 Podcast (audiobooksfromhell): Play in new window | Download | Embed
Subscribe: Apple Podcasts | Google Podcasts | RSS
I am honored to have Travis Baldree join me on this episode of Audiobooks From Hell! Travis was the one responsible turning me onto A. A. Warren's TALES OF TALON series with his amazing narrations of TALON THE SLAYER and TALON THE RAIDER. In a stroke of serendipity, Travis' schedule was booked up and I was tapped by A. A. Warren to narrate book 3: TALON THE HUNTER.
We discuss his narration process and how he approaches characters, as well as the many amazing books he's narrated such as Will Wight's amazing CRADLE series, Tao Wong's A THOUSAND LI series and much more.
About Travis Baldree: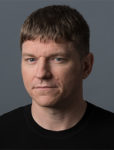 Travis Baldree is an Audiofile Earphones Award-Winning narrator, who has loved the art of narration since he first heard Frank Muller's legendary work. He has a versatile voice, and a facility for character and accent. He specializes in speculative fiction, mystery, and comedy. His work can be heard on numerous books available on Audible.
His professional home studio includes a StudioBricks isolation booth and a Mojave MA-200 mic. He can produce your Audiobook from start to finish, editing and mastering to Audible specs with excellent audio quality and finish. His mastering stack has been tuned by George Whittam of Edge Studio.
Travis is also a game developer whose various titles, including Torchlight, Fate & Rebel Galaxy, have sold millions of copies. He is co-owner and CEO of Double Damage Games, where he continues to create entertainment software.
About The Host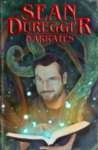 Sean Duregger is an audiobook narrator specializing in genre entertainment and a voice over artist. You can hear his narration work at SeanDureggerNarrates.com.