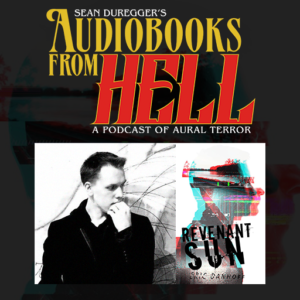 Podcast (audiobooksfromhell): Play in new window | Download | Embed
Subscribe: Apple Podcasts | Google Podcasts | RSS
On this episode we take a break from the Horror genre and dive into Science Fiction; more specifically: Cyberpunk!
My guest is Eric Danhoff, author of the book REVENANT SUN which has recently been released on audiobook, narrated by myself. We discuss the cyberpunk genre as well Eric's influences that went into REVENANT SUN.
About Eric Danhoff: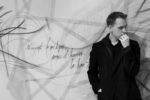 Eric Danhoff is an author from Chicago. His books THE BLACK ECLIPSE, WASTELAND HEART and REVENANT SUN can be found on Amazon and Bookshop. 
You can find him on Twitter, Bookshop, Goodreads and on Amazon.
About The Host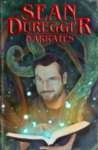 Sean Duregger is an audiobook narrator specializing in genre entertainment and a voice over artist. You can hear his narration work at SeanDureggerNarrates.com.