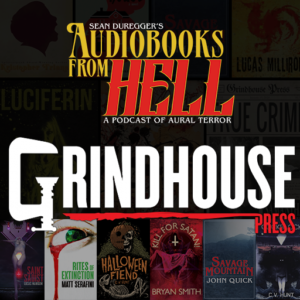 Podcast (audiobooksfromhell): Play in new window | Download | Embed
Subscribe: Apple Podcasts | Google Podcasts | RSS
Grindhouse Releasing is a literary horror fans DREAM. Started by author Andersen Prunty and now run by C. V. Hunt, they are a small press with the goal to publish six to twelve books a year with an emphasis on horror, extreme horror, transgressive fiction, sleaze, exploitation, dark humor, and general weirdness with a dark theme.  You know. All the good stuff!
I had the pleasure of speaking with C. V. Hunt about the company, their books and how they're making their mark in the horror world.
About C. V. Hunt: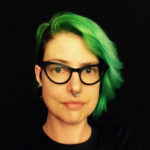 C.V. Hunt lives in Dayton, Ohio and is the author of several "unpopular" books like RITUALISTIC HUMAN SACRIFICE, BABY HATER, and COCKBLOCK.
You can find her on Twitter and on Amazon or BUY HER BOOKS DIRECT from grindhousepress.com
About The Host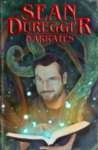 Sean Duregger is an audiobook narrator specializing in genre entertainment and a voice over artist. You can hear his narration work at SeanDureggerNarrates.com.