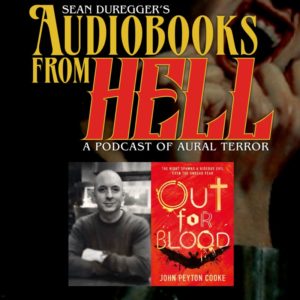 Podcast (audiobooksfromhell): Play in new window | Download | Embed
Subscribe: Apple Podcasts | Google Podcasts | RSS
This week I am joined by author John Peyton Cooke to discuss his book Out For Blood, which is out in print, digital and audiobook via Valancourt Books.
About John Peyton Cooke:
John Peyton Cooke is the author of seven novels and several tales. Torsos, a historical thriller about the Cleveland Torso Slayer of the 1930s, was nominated for a Lambda Literary Award for Best Gay Men's Mystery. His other novels include The Chimney Sweeper, The Rape of Ganymede, The Fall of Lucifer, Haven, Out for Blood, and The Lake.
His short story "After You've Gone" was selected for Best American Mystery Stories 2003. His tales have appeared in periodicals such as Christopher Street, The Magazine of Fantasy & Science Fiction, and Weird Tales, and in the anthologies Stranger, Embracing the Dark, and Dark Love.
He was born in Texas and has lived in Wyoming, Wisconsin, New York City, Toronto, and London. He currently lives in Southern California with his husband.
About The Host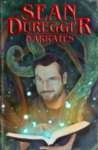 Sean Duregger is an audiobook narrator specializing in genre entertainment and a voice over artist. You can hear his narration work at SeanDureggerNarrates.com.