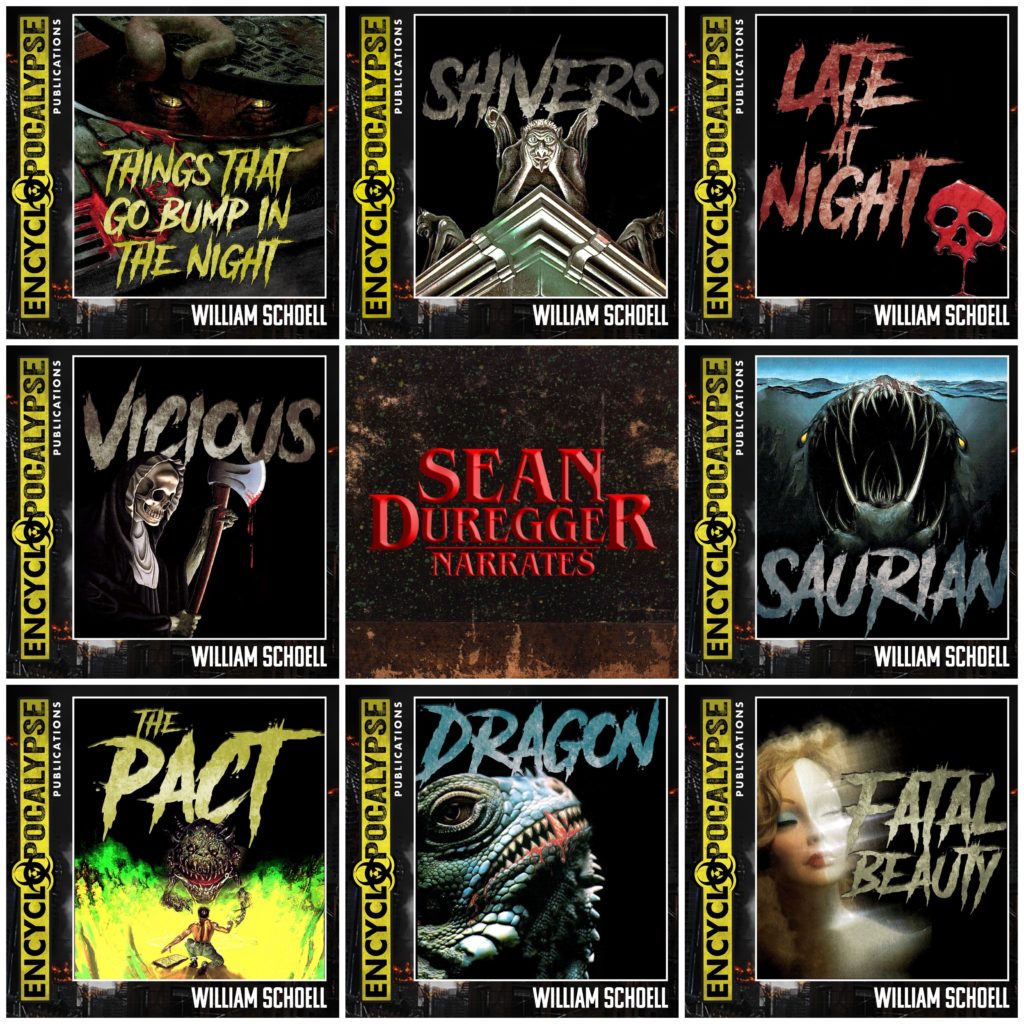 If you follow me in any capacity, you know I'm a huge 80s horror buff. I don't know what it is, but there is something about 80s horror that pushes all the right buttons for me. So, as well as loving insane 80s horror films, I absolutely ADORE 80s paperback novels.
We are seeing a sort of resurgence of the 80s paperback horror novel since the release of Grady Hendrix's awesome book Paperbacks From Hell and Valancourt Books' wildly popular series of re-releases.  The horror paperback absolutely exploded in the 1980s and a lot of amazing artwork and crazy stories were pumped out into the horror hungry public until the market was saturated and once the 90s hit the horror paperback dwindled in popularity. But many of us weirdos have been keeping them alive.
I'm excited to announce that I'm partnering with Encyclopocalypse Publications and William Schoell to bring more Paperbacks From Hell to your ears! I'll be narrating all 8 of Schoell's Horror Paperback offerings:
These are all available digitally via Cemetery Dance Publications or you can find the original paperbacks through thrift and vintage sellers (I own all 8, naturally), and I can't wait to bring these into the audio realm!
Please follow Encyclopocalypse Publications on twitter to stay in the loop: www.twitter.com/EnPocalypsePub
Also make sure you check out Cemetery Dance Publications, Grady Hendrix, Valancourt Books and Vintage Book Vault for all your vintage horror needs!